So you are running low on CPU and you need to free up some memory? In this post, I am going to show you how to freeze tracks in Logic Pro X.
Unless you have previously enabled it, you will need to enable Freeze in your channel strip settings.
Right-click on any channel strip to reveal the track menu.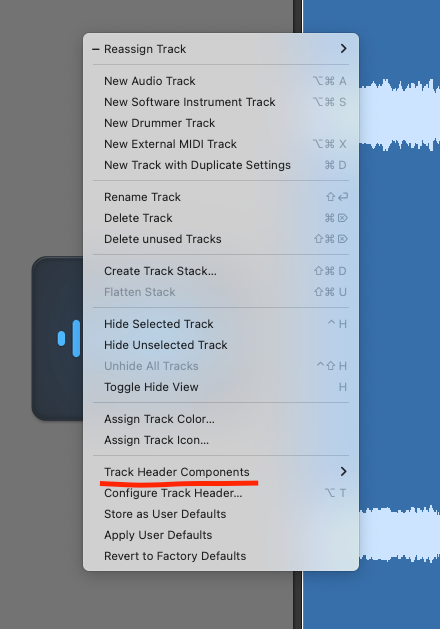 Go to 'Track Header Components' and select 'Freeze'.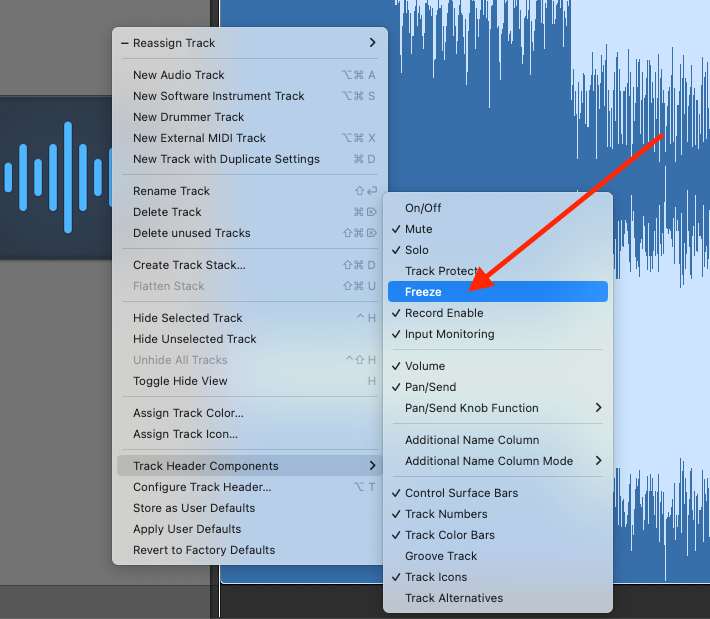 The 'Freeze' icon will then be added to your track headers.

If you click on the 'Freeze' button, it will turn green and the 'Record' button will disappear.

The next time you press play you will see the playhead skim across the session regions to the end of the project. That track is now being "frozen".
What does freezing tracks do in Logic Pro and does it save CPU?
Freezing the track in Logic renders the track(s) and disables all plugins associated with those tracks. It also means that if you want to edit that track in any way you will have to unfreeze it.