Ever since I started out on my music career I have wanted to sell my music to my fans. I mean isn't that what we all want?
The only thing is that my fans were my clients and the representatives I chose to work with; producers, publishers etc.
Rather than selling my music as a product I went into selling my music as a service.
And I did pretty well doing it.
I have managed to write music for all sorts of films, advertising campaigns, TV shows, and movie trailers.
The thing that I did not expect was that the desire to sell my music to people as a product did not go away.
I still want to make music that I love and sell it to people who love it too.
I still want to be an artist in my own right.
For me, that simply means writing music that excites me and that I enjoy writing for the purpose of sharing it with my fans, who will get pleasure out of listening to it.
That's what this project is all about, me selling direct-to-fan.
What is my aim with this project?
The main aim of the project is to pay my monthly bills by selling CDs of my music using direct-to-fan music marketing. This pretty much equates to me selling between $200-300 per day.
I appreciate that this is a pretty big goal but you know what they say,
"Shoot for the Moon. Even if you miss, you'll land among the stars" - Norman Vincent Peale
That being said, if I can make any profit I will be happy. That will prove that it is a viable option and potentially scaleable if done right.
On top of that, I would like to use this project as a public case study.
I have always been a huge fan of Pat Flynn, Spencer Haws and Matt Giovanisci who openly share their current projects as they are happening.
So I am going to share this project as I am working on it. For two reasons:
To be held accountable
Hopefully, this will inspire some of you to pursue your own goals
I am not going to be going at this blind, I will be using a course to help me in this process.
I will be using the great course, Music Marketing Manifesto 5.0 as my template and guide throughout this process.
First Step, Choosing my Artist
I need to establish what music I am going to be selling.
I already have quite a few options as I love writing music in multiple styles and I have multiple stage names/monikers.
Zac Rivers is my synth wave alter-ego,
This Shimmering Sky is my ambient music, and
Richard Pryn is ambient neo-classical piano music.
For the sake of simplicity and ease, I am going to focus on my neo-classical work as Richard Pryn.
That's me anyway 🤣
The main reason for this choice is that I have already created a huge body of work that I can draw from in the form of 15 months of (almost) daily piano improvisations totalling about 350-ish pieces of piano music.
Plus writing piano-led music with maybe live strings and synths is pretty straightforward.
Getting My Albums Together
I aim to have about three albums of music that I can sell. One album will be the "new release" and two will be optional extras that I plan to sell in the funnel.
To compile these albums I went back through all my releases on Spotify - so around 350 tracks and selected my favourites.
This has resulted in 12 tracks (per album) that I would like to rework a little bit to become the main bulk of the album.
Most of them actually sound pretty great when just remastered using LANDR's mastering engine but I think I will add some little subtle layers to them all so that I can rename them and give them their own ISRC codes.
💡
If you change the recording in any way, shape, or form - and that included remastering - then it counts as a new recording and so must have its own unique ISRC code
Get clear on branding and visual language
I really like "arty" photographs that look totally serious and intriguing. I want to be portrayed as an artistic and creative composer who comfortably fits in the world of the cinematic.
For this, I have taken some photos of myself to create some "press shots".
As you can see below from my press shot mood board it is very important that I do not look at the camera. Choosing instead to gaze meaningfully into the distance. I also need to take a few photos of some trees and nature that I can include either for double exposure or for background elements.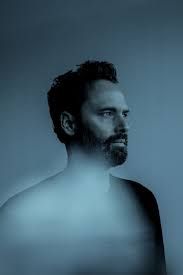 So here are the first few shots I took and how I developed them using Canva and Affinity Designer to make them look even more arty.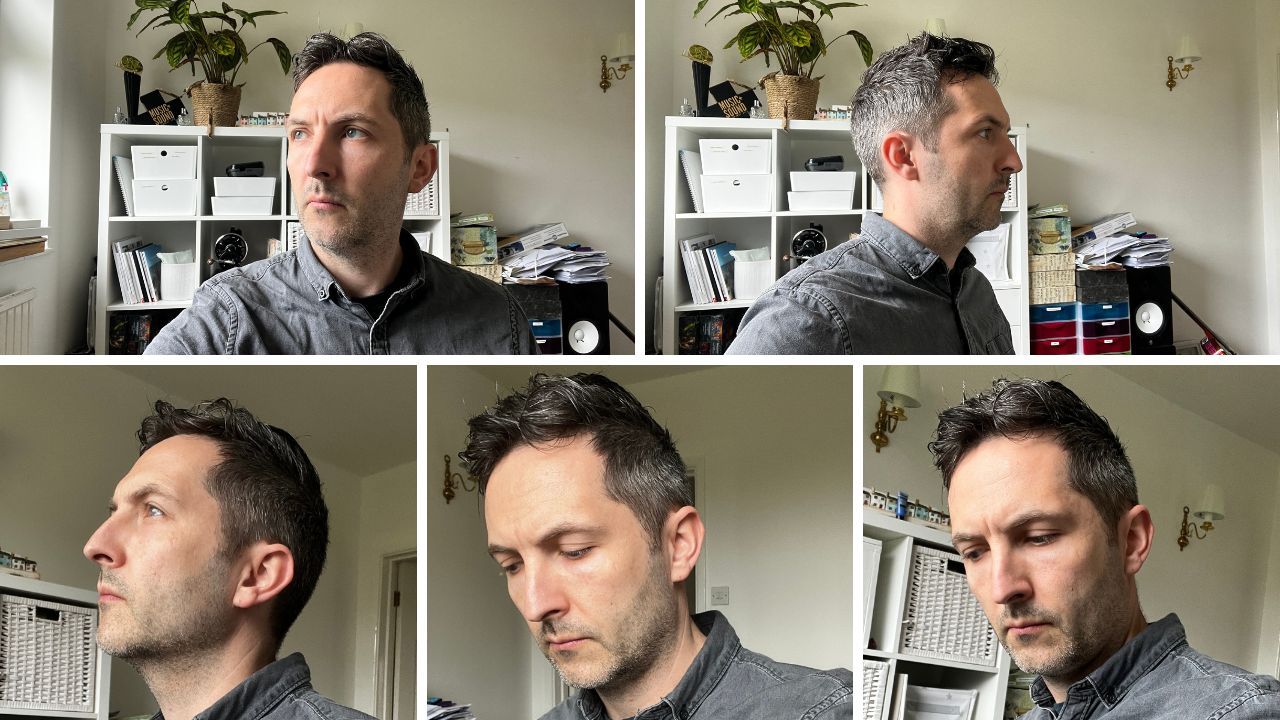 I chose one of the shots and did some fiddling using Canva and Affinity Designer - et viola.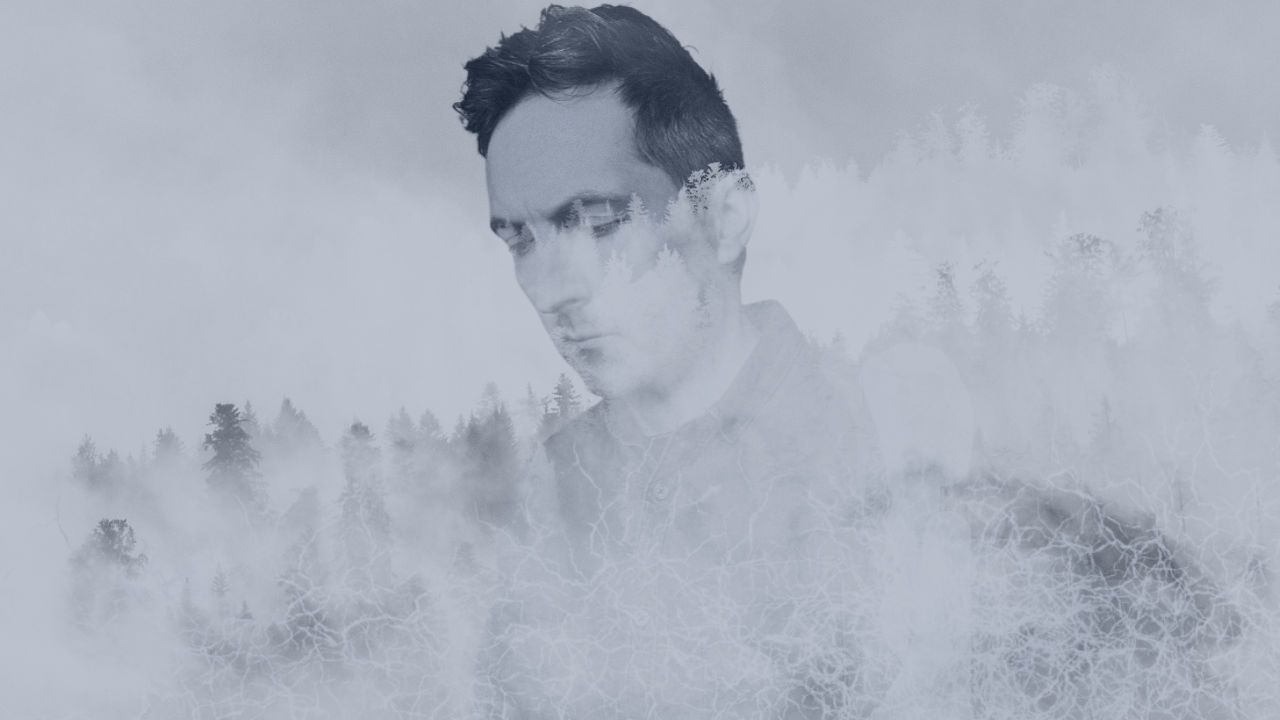 This is a great start for the artist's image or at least a thumbnail or something.
It gives me a sense of myself as an artist and the music I create; ambient, moody, artsy etc.
I will choose the colours and the fonts as I go along.
The Website
I used to think it was enough to have a great-looking website and great-sounding music.
Nope.
You need a lot more than that.
The thing with this setup is that it involves a lot of moving parts, not just a website.
It involves a few things that each represent a step along the journey that a new fan would take:
Website & shop (with custom domain etc)
Facebook & Instagram accounts
Landing Pages
Email Service Providers
Funnel Builder - with checkouts etc.
I'll get to these points but for now, my first port of call is going to be my website.
So naturally I looked around for some inspiration and ideas. I basically Googled artists I know who write in a similar way and checked out their websites.
No surprise that they have gone for minimal and stylish with a touch of ambience. Nice.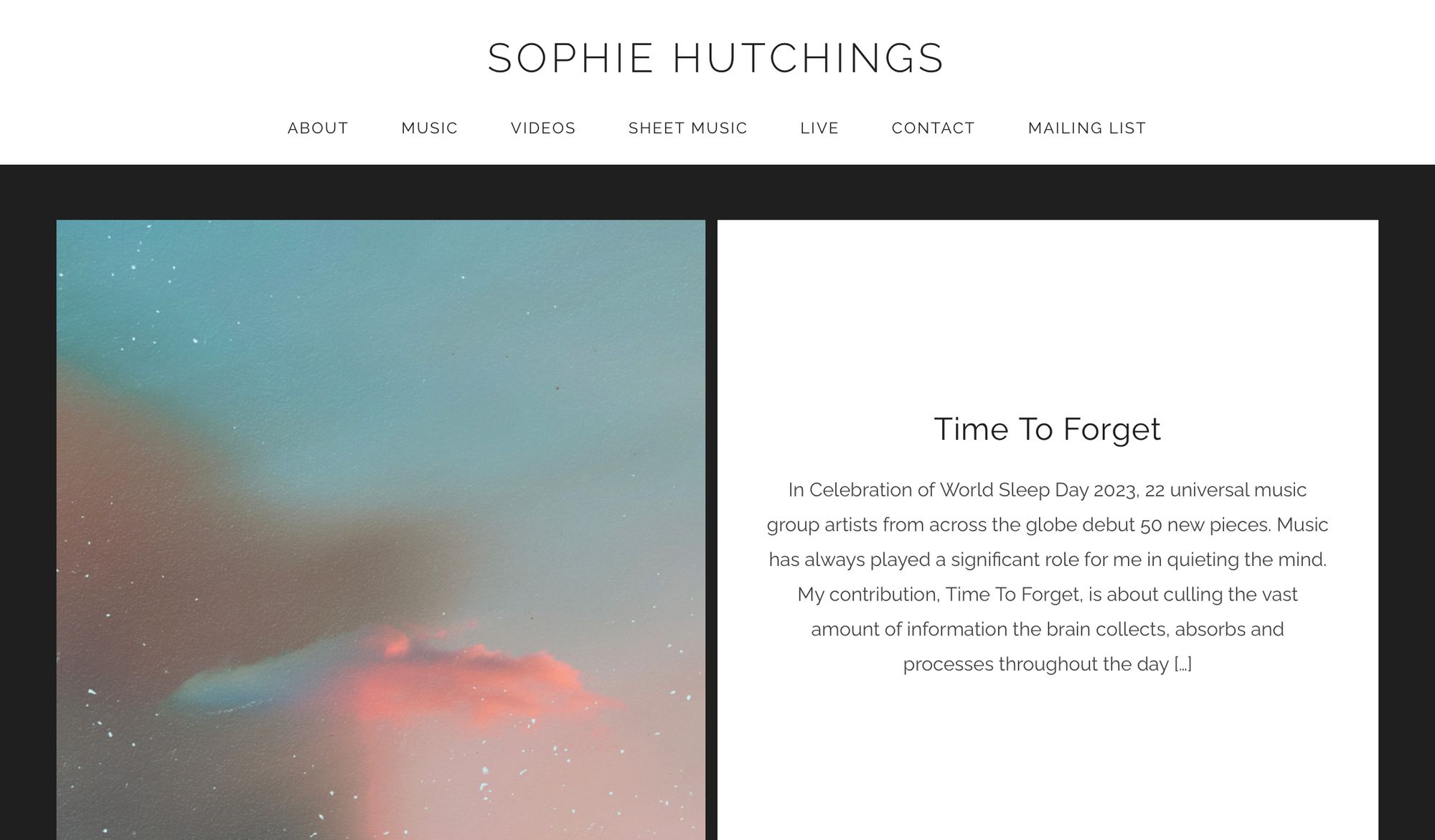 For my site, I have decided to use a platform called systeme.io because it has all the features I need to get this started, and IT IS FREE!!! (Which still blows my mind).
Previously I have paid hundreds of dollars per month to have all the features that systeme.io is offering, so I am pretty chuffed with this find.
I  have created a basic website that I am happy with. The details need to be filled in but the structure is there, which is great.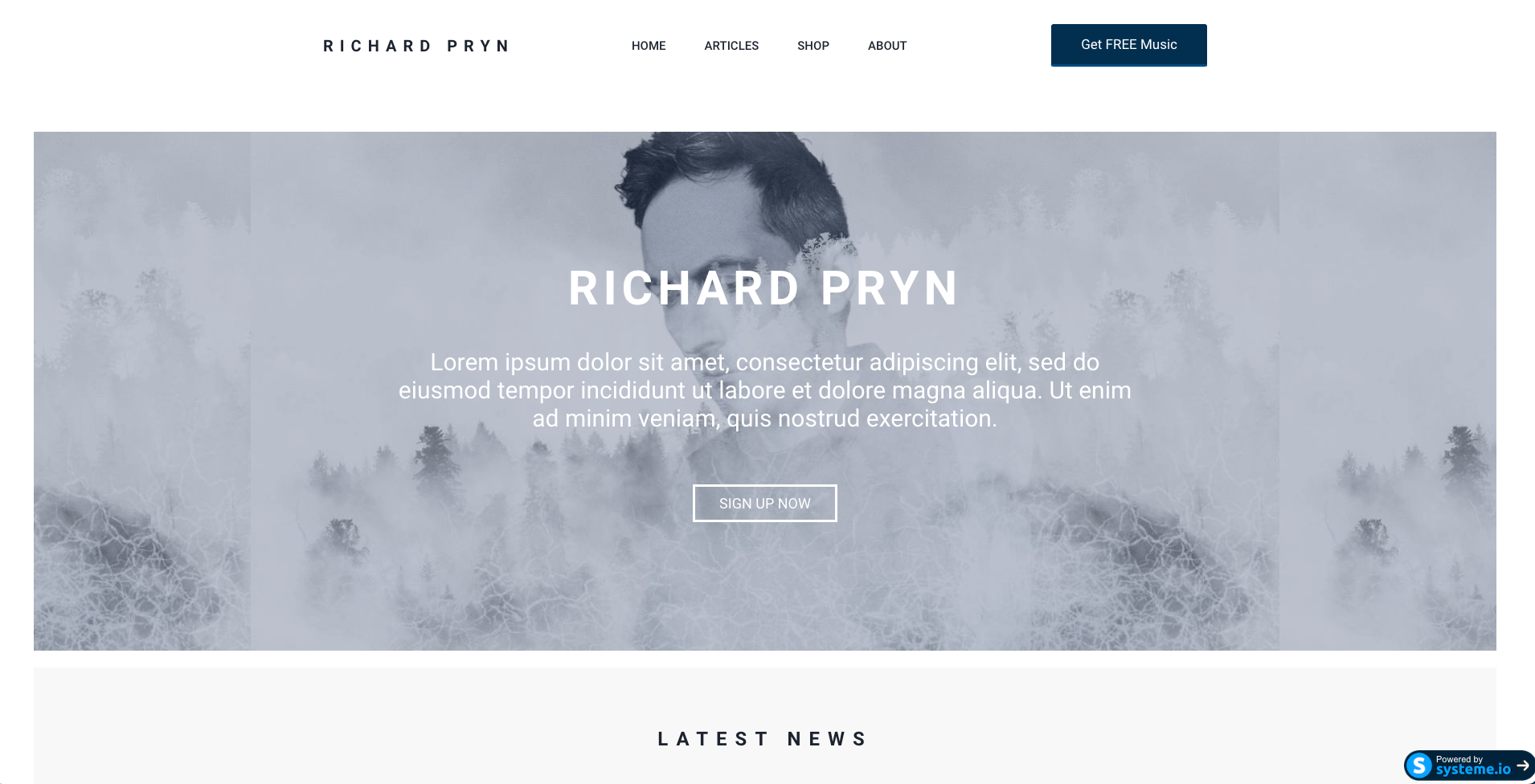 You can see the website in progress if you would like. Bearing in mind that a lot of the buttons and links might not work at this stage 🤣
That's it for now. I will update this post as and when I make some progress.