In this post, I am going to show you how I wrote The Glass Onion trailer music.
This track was written as part of an album of dark, quirky, driving string quartet pieces that were trailerized. The basic brief was aimed at HBO promos, dramas, and thrillers.
Basically starting with the idea of string quartets playing metal riffs.
Right up my street.
How to start writing a piece of music from a simple riff
All of my tracks start with a single idea that I play into my DAW (Logic Pro X).
In this case, my single idea was a rhythmical riff based around the interval of a major second (two semitones) in the key of Dm.


This is actually how I start writing any music on my computer, with a single idea that I then develop into an entire piece of music.
The basic idea here is that I would take that first idea and then grow it into an entire piece of music by extending the rhythm.
Before I do that though I cut the idea in half to start the track off.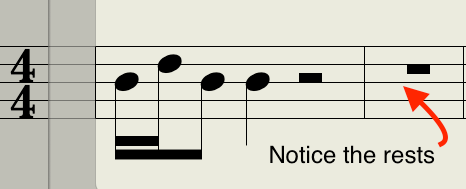 By doing this I have created space.
This space is really important for the first act in the trailer music. It allows you to set the mood and also leaves room for dialogue or edits.
The problem you can sometimes get when you leave too much space is that the track loses momentum. To counteract that in this track I added a simple pulse in the Violin.

From here it is a simple case of just letting the pulse double up and to elongate the main riff. This topped with layering the cello and the 1st Violin playing a variation on the riff gives the piece a really full sound.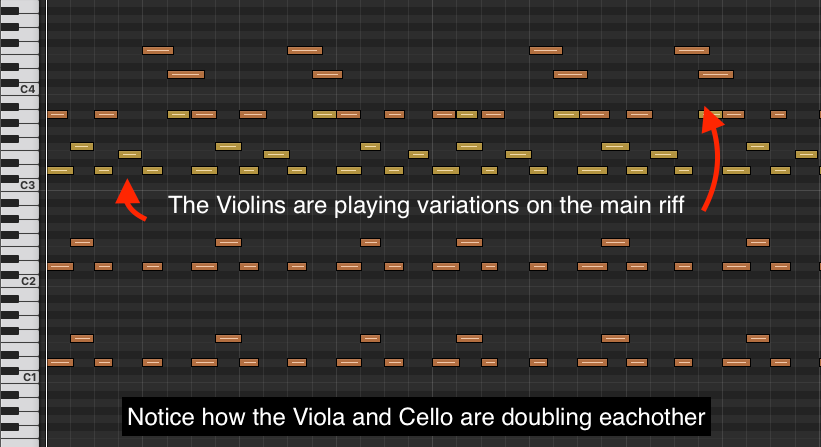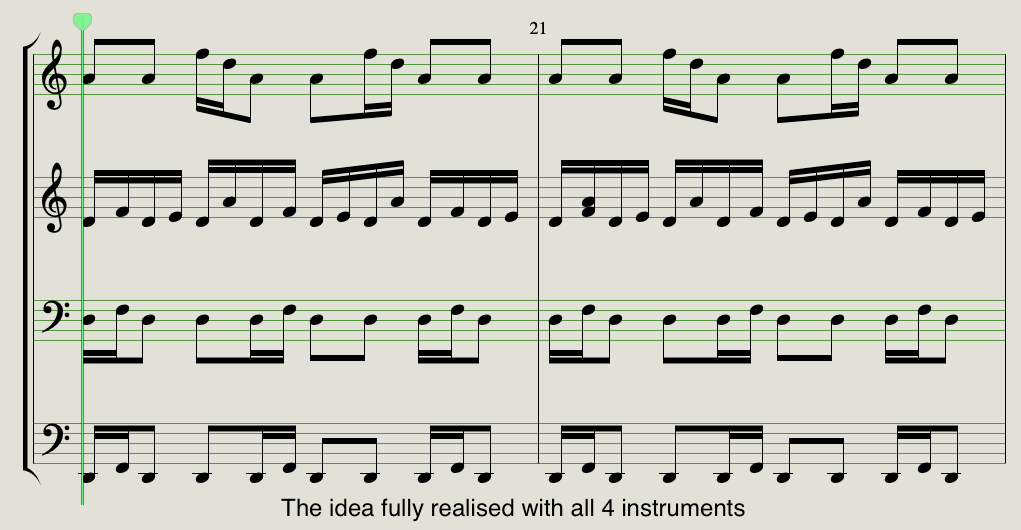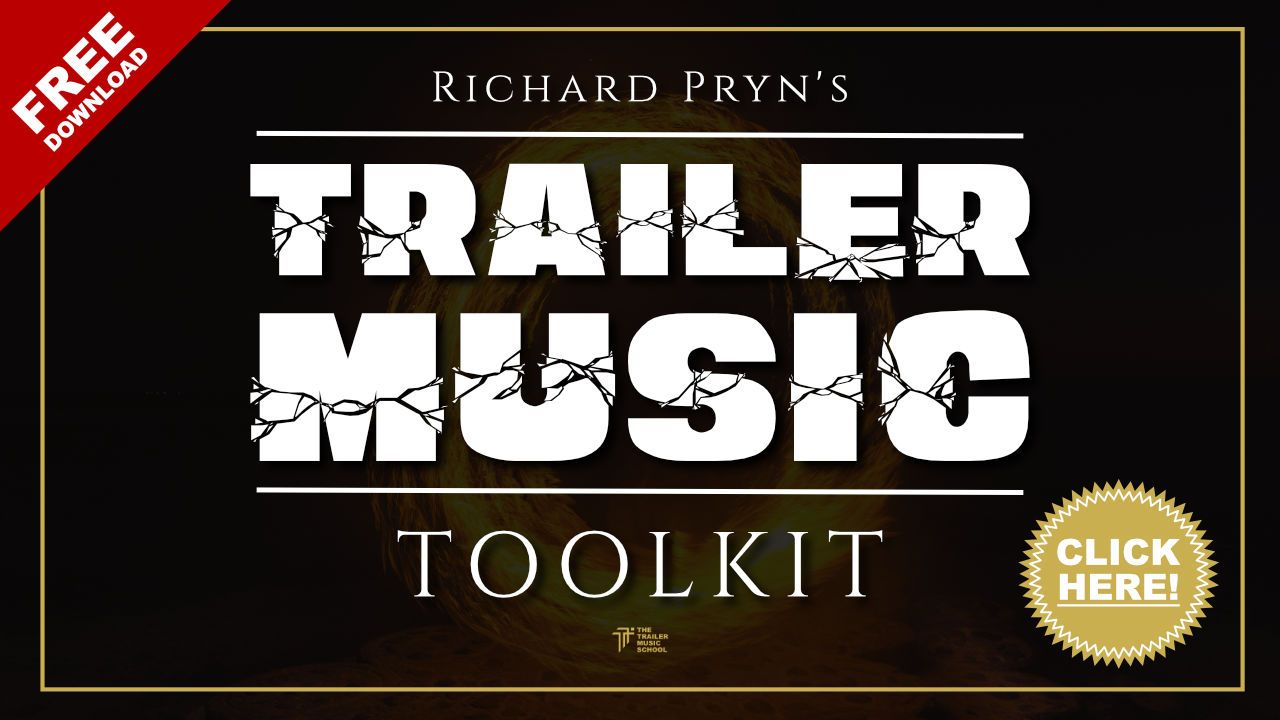 Use Cinematic Transitions to Create an Atmosphere
Once you have your idea sketched out and developed in some way it is a good idea to start thinking about the atmosphere of the piece.
The easiest way to do this is to start adding in one-shot samples like Taiko rolls and sub-booms.
These sounds are a quick way to add the impact, and scale that we need in trailer music and also to create smooth transitions between the sections.

In this case, I used a mixture of Taiko rolls from 8Dio's Hybrid Tools, Sub Booms from Heavyocity Damage, and Timpani Rolls from Spitfire Audio's Percussion Library.
Combined with a few extra elements these samples have created the right kind of scale to make a string quartet feel like a trailer cue.
How did I finish the Glass Onion trailer music?
I then created a sense of growth in the third act by utilizing a chord progression:
DM | A7 | Cm | G
This allowed me to give the track a lift but by utilizing similar rhythms from the first two acts I was able to make sure that the third act felt cohesive.
If you want more detail then you can watch the video tutorial of how I wrote the Glass Onion trailer music.