When I trawl through the many blog posts containing lists of free Piano VST plugins, I often find examples I don't think should be on the list.
So I decided to create my own list of free Piano VSTs and only include the ones that sound awesome!
For the Piano VSTs to pass the test and get onto this list they had to first sound great, but also not sound like a piano that would have come free with my DAW (Logic in my case).
Not that those are bad, I just wanted to include pianos that had character and could bring something exciting to my music.
I fell in love with this little sample library when I first heard it and immediately began composing the first 5 albums worth of my Piano Works series released by Elephant Music.
You can hear my track A Single Tear which uses only the Soft Piano throughout and this track has been used on the trailers for Double Lover and Collateral Beauty.
This list would not be complete without a piano that sounds like the upright piano at your [fill in the family member's name's] house. This is where we encounter the Room Piano.
Not quite a honky-tonk and not quite an intimate felt piano either. It feels to me like a free version of Imperfect Sample's original Braunschweig giving you the sense that you are sitting on a stool on the other side of the room hearing someone playing an old and well-loved upright piano.
I think this would sit right at home in an alt-Indie album by King Creosote.
Almost 20 years ago I heard Philip Glass' Glassworks and was taken into this whole new world of writing that would capture my imagination to this very day.
Spitfire Audio has been ever so kind as to sample Philip Glass' piano so that now I can recreate his pieces in my own home. Not only that but Spitfire have also created a handful of Philip-Glass-inspired patches that sound amazing.
This is quite literally (almost) a steal!
This is a wonderfully soft and ethereal-sounding piano full of warmth and familiarity. This makes it perfect for soft and delicate writing.
No longer available on the Pianobook website but luckily the link is still available on Christian's original YouTube video. The other downside is that now it does involve a bit of Kontakt sample mapping to load the samples into a playable instrument but you could of course chuck it into a quick sampler as the notes are clearly labeled.
Christian initially released just the samples for EXS24 of this beautiful piano that you had to map yourself but some members of his audience have created various versions for the rest of us to enjoy.
I took the EXS24 version and created this piece of music whilst my kids were in bed called Evening, and they're asleep. I love this piano as it sounds like no other.
I will admit that I am being a bit loose with the term "piano" on this one as the sounds included are a lot more piano-in-a-dream type of sound. But, that is exactly why it is so awesome.
There aren't enough well-produced otherworldly free piano libraries that combine piano/pad sounds so well. Perfect for us composers to be inspired by.
I love the set of free 'Foundations' libraries that Heavyocity released. I included some of them in my must-have list of freebies for writing trailer music. The piano is no different.
Foundations Piano takes the crisp sound of a grand piano, the softness of a felt, and the atmosphere of a warm pad and brings it all together.
This is a great piano for sketching and final mixes alike.
At the end of the day we have all forked out a fair bit of money to get a decent-sounding grand piano, and Spitfire LABS has decided to just give one away.
Enough said really!
Ambient Piano by Inventive Instruments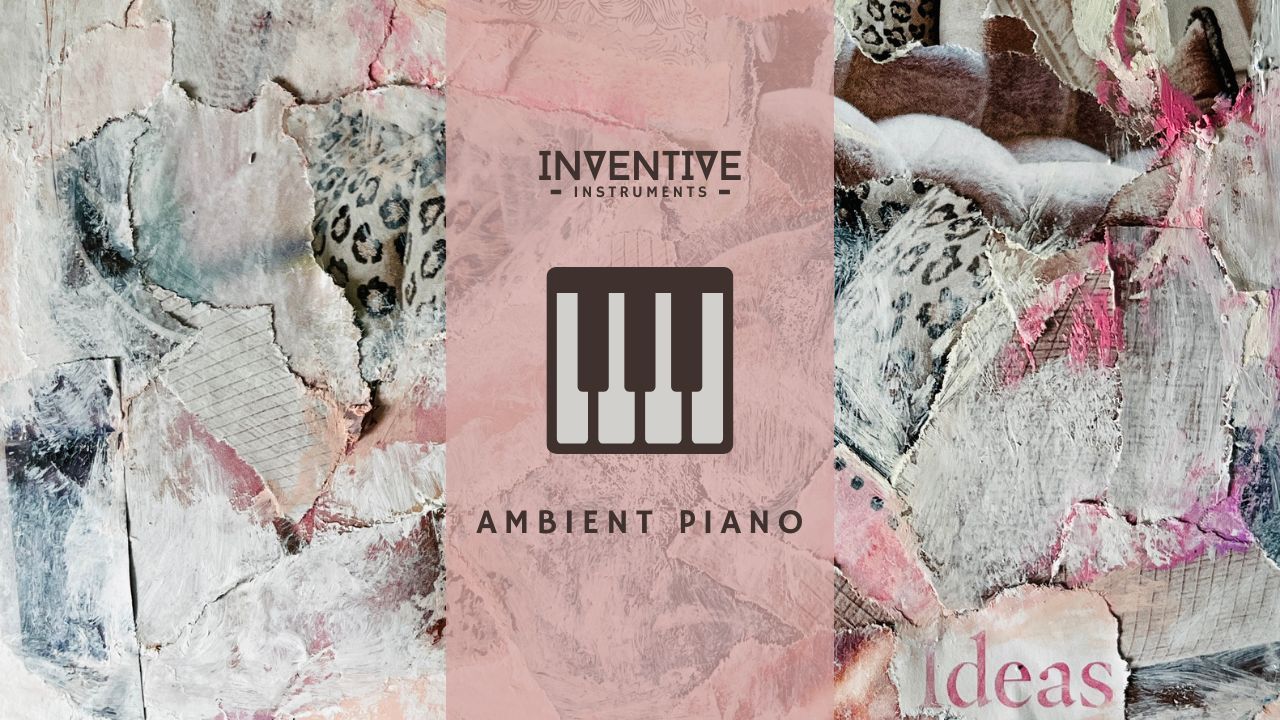 Several years back I sampled the grand piano a a local church. I then took those same samples and then created several pads and combined them all to create a Piano VST that would sit well in both my ambient productions and my trailer music.
I'll be totally honest, this one almost didn't make the list for me. The only reason it made the list is because it is the only felt piano library that is extremely responsive to different velocities.
This basically means that you can add more interest to the way you play your piano lines, making it sound more authentic.
This is the newest addition to my list of free Piano VSTs and boy is it a good one. So good in fact I think it rivals a lot of my paid felt piano libraries. It includes several beautiful pianos (felt and grand) as well as some stunning pads and multis.
This is one of those instruments you don't want everyone to know about because you want to keep it all to yourself but that would be wrong.
You HAVE to get this, it is far too good an instrument to miss.
🎻
I have created an awesome list of amazing
FREE String VSTs
you might like to check out.
What Are My Favourite Free Pianos?
I really loved doing the research for this post as I got to get all my Piano VSTs out and just play around. Testing which ones I regularly use and which ones I think are awesome.
That being said I have some clear favourites. If I had to narrow it down to three you must download and add to your collection it would be the Memoir Piano, the Triple Felt Piano, and either the Winter Felt, the Soft Piano or the Glass Piano. Oh and of course my Ambient Piano too!
Ok, that was six pianos but do you blame me!?
Other Free Piano VSTs Worth Mentioning
Although my list only contains 11 free piano VSTs there are an awful lot more available to the discerning ear. Not all of them are great and quite a lot of them are not any better than the pianos we get free inside our DAWs.
So I thought it might be a nice idea to include a selection of the other free pianos that might be worth checking out if you have some more time.