As you know, I am a huge advocate of creating work frequently, rather than spending ages trying to make everything you produce 'perfect' .
Done is better than perfect is one of my favourite mottos.
As a little experiment, I recorded myself improvising on the piano as close to daily as I could manage for around 18 months. I ended up turning these daily improvisations into 15 albums worth of piano music as a result.
I love getting lost in the process and not getting caught up in the end result.
It's incredibly freeing.
It invites 'play' instead of 'work', creation instead of criticising.
I was reading Austin Kleon's blog and stumbled upon a post about daily blogging.
In that post he quoted David Bayles and Ted Orland, from their book, Art & Fear:
The ceramics teacher announced on opening day that he was dividing the class into two groups. All those on the left side of the studio, he said, would be graded solely on the quantity of work they produced, all those on the right solely on its quality. His procedure was simple: on the final day of class he would bring in his bathroom scales and weigh the work of the "quantity" group: fifty pound of pots rated an "A", forty pounds a "B", and so on. Those being graded on "quality", however, needed to produce only one pot — albeit a perfect one — to get an "A". Well, come grading time and a curious fact emerged: the works of highest quality were all produced by the group being graded for quantity. It seems that while the "quantity" group was busily churning out piles of work – and learning from their mistakes — the "quality" group had sat theorizing about perfection, and in the end had little more to show for their efforts than grandiose theories and a pile of dead clay.
This is not the first time I have read this quote but this time it really resonates with me.
To this day, I still doubt myself and my abilities and my work.
I see other composers who spend weeks on one track and think to myself, "see, that's how real composers work, they produce quality music, they don't just sketch an idea and call that music".
But then I think about that quote, focusing on quality over quantity and how it can lead to self-doubt, being overly critical, and ultimately less progress and enjoyment.  
That's why I love focusing on quantity and just enjoying the process, it fills me up and sets me free.
I feel relaxed, as the noise in my head is quietened.
I hear that quiet whisper again.
It's ok to focus on quantity and the process. It is learning out loud. Learning and growing through doing the work.
Work that ultimately fills you with joy and fulfilment.
The Quiet Whisper: Issue #10
Quantity not Quality
📚 This is Making me Laugh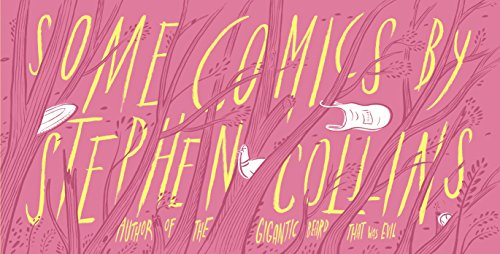 I have had Some Comics by Stephen Collins (affiliate link) on my shelf for years. I bought it when it first came out and loved it. I told myself to keep it because "one day you will need a quick giggle to lift your mood, and the fantastic illustrations will surely inspire you". I am very grateful to myself from 10 years ago because flicking through this again brought a wonderful feeling of laughter and inspiration to my day.
👩🏻‍🍳 I'm Taking Notes From This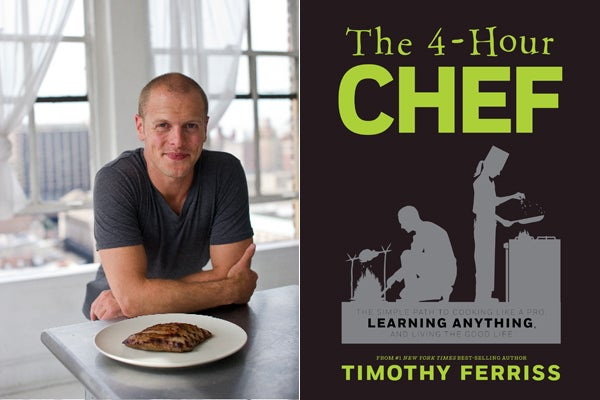 I am a HUGE fan of Tim Ferriss's output; blogs, books, and podcasts. They are all excellent guides and references in the world of personal development. This book, however, I avoided buying and reading for ages because I was under the false impression that it was all about becoming a chef...wrong!
This book is all about learning anything. This book covers all sorts - learning languages, weightlifting, tying knots, and of course cooking. My favourite part so far is the section on teaching you how to remember the order of a shuffled deck of cards.
If you are at all interested in improving your memory and ability to learn new things then you should certainly check out the 4-Hour Chef (affiliate link).
---
🎙 Why I'm Utill using Voice Memos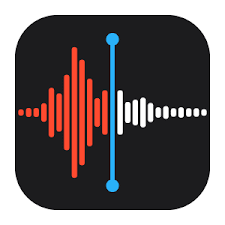 To this day I still record around 70% of my Trailer Music Composer's Podcast using my phone and the Voice Memos app. It all started because I wanted to record a podcast about Trailer music and being a composer but was worried that I didn't have the right gear.
I decided to follow my own advice and decided that done was better than perfect and went for a walk with my then 4-month-old daughter, Phoebe in the baby carrier. I managed to record between 2-4 episodes whenever I took her for her a walk/nap. This was a huge win for me, as it enabled me to focus on getting better at podcasting and growing my audience. Had I not just started and allowed myself the chance to make mistakes I would probably still be writing 'start a podcast' on my bucket list.
I stopped worrying about the quality and went for quantity instead, and boy am I glad I did!  

🗞 News & Stuff
Looking for a Lofi "quick fix"?
This plugin is simply the best plugin I have found for creating all the wonderful Lofi effects we all want to hear.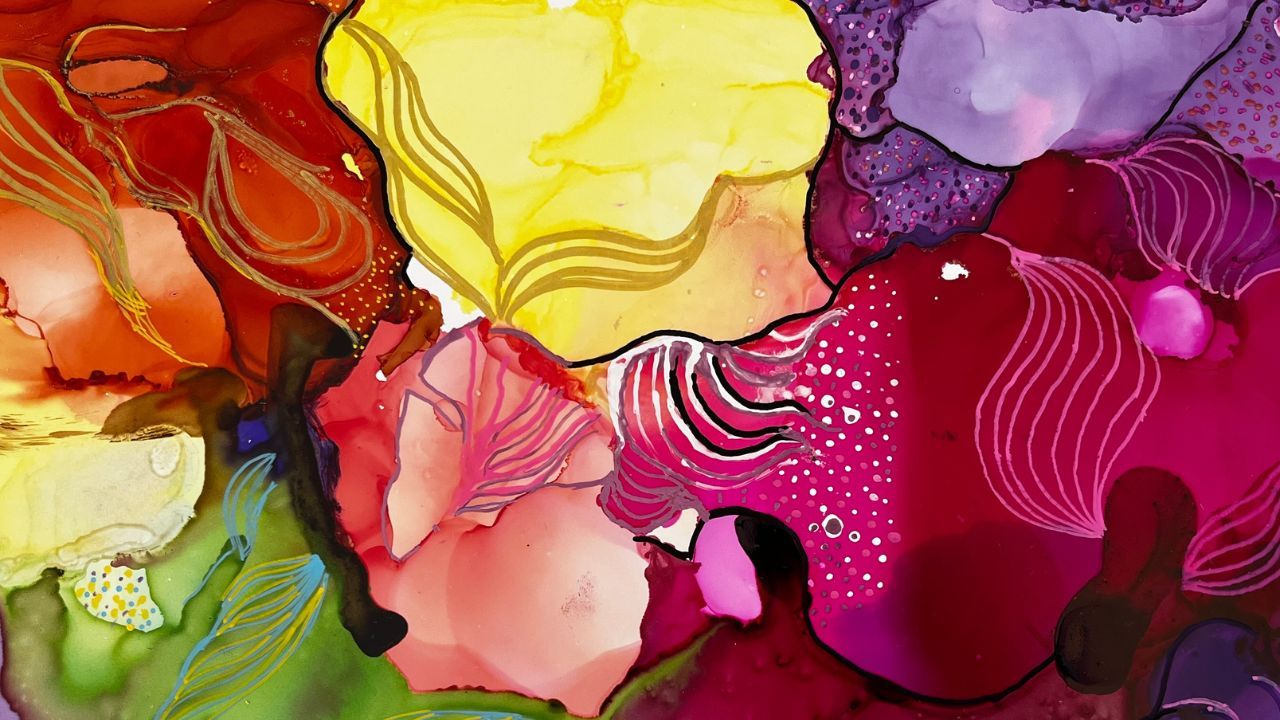 Stacks are So Useful for Creating Stems
I use stacks in Logic all the time to allow me to work in stems.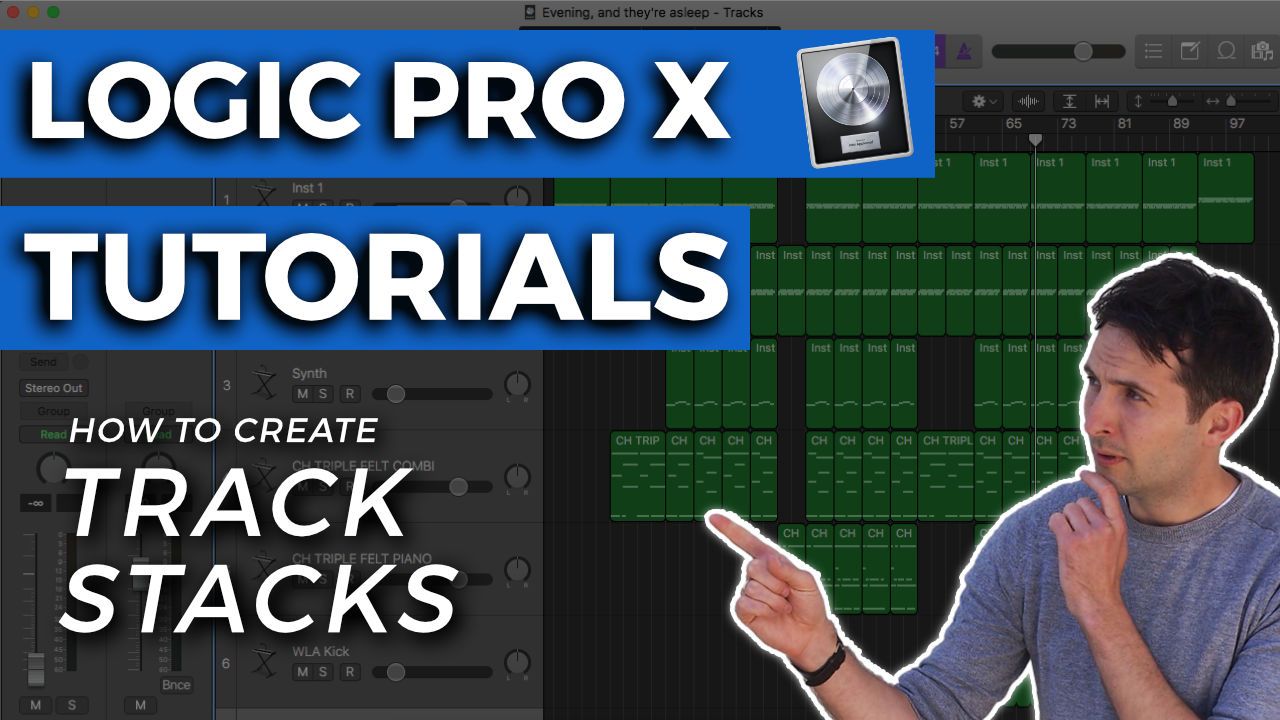 TMCP Episode
---
❝ Quote of the Week
I often think of obstacles and the feeling of being "tested" by life as a burden. This quote has given me a whole new insight into these things that seem to push against me:
"Kites rise highest against the wind, not with it" – Sir Winston Churchill
---
❤️ Did you Enjoy this Newsletter?
Forward to a friend and let them know where they can subscribe (hint: it's here).
Anything else? Hit reply to send me feedback or say hello.